ToucanEd Staff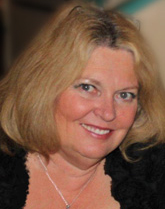 Kathleen Middleton, MS, MCHES: President
Kathleen Middleton, President and CEO of ToucanEd, has more than 30 years experience as an educator. She has a Masters in Health Science and is a Certified Health Education Specialist.
Kathleen founded ToucanEd in 1995 as she saw a need to provide custom product development services for professionals in schools and in professional development arenas. Previously she worked as the Editor-in-Chief for ETR Associates, the Director of the Office of School Health for the National Center for Health Education, the Coordinator for Health and Physical Education for the Monterey County Office of Education, a 7th and 8th grade health teacher in the ABC Unified School District, and a teacher education instructor in five different university settings in California.
Kathleen works closely with each client to conceptualize materials that are clear, concise, and culturally appropriate. She has created hundreds of health education titles for preschool through college students. Kathleen was a contributing author for the 1999 Harcourt Brace health education textbook series for K-6 and author for the 2005 Glencoe McGraw Hill Health, a high school textbook. She directed the conceptualization and development of all the curricular materials on HEALTHteacher.com, which was launched by WebMD in January 2000. She and the ToucanEd staff created a series of Pandemic Awareness educational materials and a related course that are in use throughout the United States in many public and private environments. Kathleen's experience has been invaluable in positioning the company as a training partner of California's Office of Homeland Security, Department of Public Health, and Police Officers Standards and Training. She is the lead certified trainer of ToucanEd's FEMA-certified course on Pandemic Preparedness.
As a consultant, Kathleen is considered an expert in health education and assessment. She serves as the health education and professional development consultant for the Health Education Assessment Project (HEAP) and worked with ACT to develop assessment items (questions). She conducts performance assessment training for health education internationally.
In 2010 Kathleen lead ToucanEd into the development and delivery of immunization posters that are both cost effective and address diverse audiences.
Kathleen is passionate about ToucanEd and providing the best services possible for clients and the best possible work environment for staff. When she isn't working, she is playing ukulele with her husband Bill in Santa Cruz, or relaxing at her home near the beach with Bill, puppy Otto, and cats Apollo and Dewey.
You can contact Kathleen at or call toll-free (888) 386-8226 ext. 14, or (831) 464-0508, ext. 14.